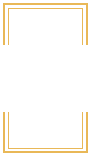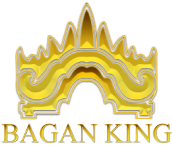 What to eat in Myanmar; Best Burmese Food​


As tourism in Myanmar grows, so is the popularity of Burmese food. From delicious curries to their many amazing salads, Burmese food was something that thoroughly surprised me. So without further ado, let's head straight for the good stuff.
Tea Leaf Salad (Laphet Thohk)
Hands down, out of all the Burmese food that I've tried, this is my favourite. It is a delicious tangy mix of tea leaves, shredded cabbage, diced tomatoes, crunchy deep-fried beans, nuts, and peas, mixed together with some peanut oil, chilli, and lime. It is absolutely delicious and a must try.
Shan-Style Rice (Nga Htamin)
This fish rice dish is their version of fried rice and is a mix of various herbs and spices. The rice itself is cooked with turmeric and fresh fish. Often served with sides of garlic, leek roots, and deep fried pork rinds to add crunch and flavour.
Monhinga
Considered as the national dish of Myanmar, Monhinga is a tasty rice noodle soup topped with crispy fried fritters and is considered a staple breakfast meal for many locals. Everywhere you go you will see dozens of roadside stalls and vendors selling this delicious dish.
Burmese Curry
Unlike traditional Indian curry, most Burmese curries to be on the blander side when it comes to spice. However, when you order your curry with whatever type of meat you fancy (chicken and fish are pretty popular), an array of side dishes are also served. From various boiled vegetables and dips, it's a full on meal.
Deep Fried Snacks
Quick snacks are virtually everywhere in Myanmar. As you walk along the streets, you will find lots of small stalls or tea shops selling deep fried samosas, spring rolls, bread, or savoury fritters.
Nangyi Thoke
This dry noodle dish is essentially a noodle salad topped with chicken, fish cake, and bean sprouts. They often top this with egg and is tossed with a turmeric and chilli oil dressing. The chilli oil adds a nice kick to it.
Meeshay
This rice noodle and pork dish is a specialty of the Shan people of the Eastern part of Myanmar. While there are various variations to this dish, it is typically rice noodles cooked in a clay pot served with pork, lots of soup, and fresh greens. While in Mandalay, consider ordering a piping hot bowl to see what the fuss is all about.
Burmese Biryani
Similar to the Indian Biryani's this dish is deliciously cooked in turmeric, saffron, with hints of coconut milk. Chicken biryani is the most popular kind that is served and is a pretty good meal when you get tired of the rich curries and soups.
Burmese Salads
Aside from my favourite tea leaf salad, they also serve a wide variety of other salads that are honestly, out of this world! A few of my favourites are the Pennywort Salad (Myin Kwa Yuet Thote), Tofu Salad (Tofu Thohk), and Tomato Salad (Karyanchintheet Thote). These salads are great appetizers and delicious accompaniment to any meal I ordered.
Source: https://www.adventureinyou.com/travel-tips/best-burmese-food
​