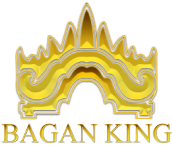 Photography Tour: Untouched Landscape to be Discovered in Myanmar​


Do you love to travel and learn about beautiful places? Do you love taking pictures but would love to learn more about your camera's settings and practice those skills in one of the world's most photogenic and intriguing places? Photo adventures will inspire you to look at nature and culture like you've never done before. With your fellow like-minded travellers you will see places with many new eyes, be inspired and transformed.
Myanmar is a country that is changing fast and moving forward quickly to join other South East Asian counterparts, but there does remain that ancient mysticism and culture to be found both in the cities and in the outlying areas. You will be provided opportunities to photograph people, still life, food, animals and the special locations for genuine artisans at work, local fishing, and fabrications. Here are 5 reasons to take a photography tour in Myanmar.
Enjoy the trip with like-minded travellers
Meet others who share your craving to see more. Hiking or biking with like-minded travellers is an inspiring experience in which you learn about what you photograph. The benefit of a photography tour is that you are immersed in an experience and photography! No deadlines, no distractions!
Expert advice when you need it most
On a photography tour, all levels of photographers will enjoy the tour. Whatever your level you have the support you need. Each day there are plenty of unique hands-on opportunities.
Develop your own vision
During the tour, you have time to develop your own style and vision under the guidance of an expert photographers. Once you have taken your technical skills to the next level, you're free to expand creatively and see things in a different way. Through a total photographic immersion your creative antennae will be more acute and by the end of the tour, you will be seeing so much more!
Amazing landscapes at the best times
A huge benefit of a photography tour is being led by an experienced photographer to an area they know so intimately, at the right time of year, the right time of day and in the right light! This location expertise makes a huge difference in your overall travel experience. Fishermen of Inle Lake, sunset at U Bein Bridge in Mandalay, misty mornings in Bagan and chaotic markets, panoramic views from Mt. Popa are parts of the photography tour.
A unique opportunity to spend time with a with a Pro
Wouldn't it be a fantastic experience to spend time with a professional photographer throughout the trip? What to find out how they approach their craft, dip into their wisdom and use what you have learned from them to improve your own photography?
Myanmar will offer everything to the landscape lover, the people photographer, the social documentary maker and the detail visualist and you'll return home with a visual story of your journey to Myanmar that you'll be proud of enough to want to tell the story visually in books, wall art or online galleries.
​
Source: https://myanmartravel.com/myanmar-tours/photography.html
http://travelvisionjourneys.com/reasons-to-go-on-a-photography-vacation
https://www.photographicjourneys.co.uk/journeys/myanmar-the-road-to-mandalay
11-bagankinghotel_com