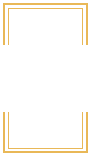 List of rooms that you might be interested​
An elegant apposition of amber, auburn, cinnamon, ochre and gold, the heritage-themed design of the guest rooms highlight strong artistic traditions of Mandalay - from the bronze wall lamps to the teak bedstead. Smaller rooms are charming and cozy. Bigger rooms are spacious and inspirational​
Air-conditioning, Safety deposit box, Wireless Internet, Electric kettle, Mini-bar, Walk-in shower, Free toiletries, Seating area, Writing desk, Satellite TV​
1 King-size Bed
City View​
Hardwood floor, intricate woodcarvings and delicate silks and cotton lawn are perfectly complemented by modern luxuries. Local patterns worked into fresh designs decorate the space, while a hand-carved bed canopy stands as the focal point in each room.​

Air-conditioning, Safety deposit box, Wireless Internet, Electric kettle, Mini-bar, Shower/Bathtub, Free toiletries, Seating area, Writing desk, Satellite TV​
Single Beds/
1 Double Bed
City View​
Great cultural attraction adds a sense of comfort. Spacious and perfect for a family furnished with antiques and historical crafts. A boutique and elegant deluxe room is fitted with a shower/bathtub.​

"Lovely hotel and lovely staff"​
This is a fairly small hotel with very friendly, helpful and welcoming staff, for whom nothing is too much trouble. The room was good, with plenty of space and the bed was very comfortable. There was Wi-Fi, but I was unable to connect to it during our three day stay. The restaurant offered a variety of dishes and during dinner there was a short puppet show and musical interlude.​
The first impression when you arrive to the hotel is good. During the drive from airport to hotel I was on low expectations, but I was wrong. The reception is very nice, impressive architecture. Check in and out very pleasant. Staff very friendly and helpful. Room big and comfortable, clean. Very nice decorated. Very nice restaurant. The Wi-Fi is good.