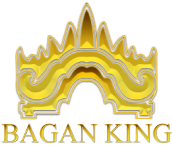 Top 8 Local Restaurants in Mandalay​


The final capital of the Burmese Kingdom in the late 19th century, today Mandalay is a bustling, modern city ringed with ancient monuments. While the city's culinary focus is very much centred on street food and old-fashioned teahouses, the emergence of tourism in the past few years has significantly diversified the gastronomy. Here are 8 great restaurants to kick off your culinary journey across Burma.

Green Elephant
Set within an early 20th century colonial villa with a bucolic garden, they serve authentic Burmese dishes include tealeaf salads, fine curries accompanied by soy paste, and mont-hin-gar fish soup. Thai and Chinese menus are also available, and all the food uses vegetables from the restaurant's own local garden.

Lashio Lay
Best place for authentic Shan fare, freshly cooked dishes are displayed at the till, from which you can select the dishes you wish to try. Delicacies include shan tohu (chickpea-flour tofu fritters), wet tha chin (minced pork in rice) and papaya salad, with an emphasis throughout on sesame, peanut and garlic flavours.

Aye Myit Tar
Close to the Mahumuni Temple's golden Buddha and spectacular pagoda, Aye Myit Tar is a favorite among locals. Set in an unpretentious room covered with photographs of Myanmar, the staff are extraordinarily friendly. The most popular choice here is the Burmese curry, which combines Indian and Chinese flavours in a delicate balance and comes with a smattering of complimentary vegetables, salad and broth.

Super 81
Stands out in a crowded field, serving up a huge variety of Cantonese and Yunnan dishes; there are a dozen variations of steamed duck alone, along with excellent squid and sea bass, all served in generous portions.

Café City
Advertised with kitschy neon signs and decked out with miniature cars and model planes, Café City feels like a classic American diner, right down to the leather booth seating. Alongside Western comfort food like steak, pizza and battered fish, they serve prawns grilled in honey, coconut-flavoured fish kebabs and a range of Japanese options.

Marie Min
Authentic Indian restaurant, located down an alleyway a block to the south of the Palace, is particularly admirable. Everything on the menu is vegetarian, including the breakfast buffet frequented by Western backpackers. Come in the evening for diverse menu of delicious curries, accompanied with dahl, baingan bharta (roasted aubergine sauce) and a range of lassis.

Yunnan III
Set around a big outdoor seating area, Yunnan III epitomises southern Chinese trend while harking back to the traditional teahouse. Curate your dish from a lavish selection of meat, vegetables and noodles then watch as they are freshly grilled.

Street Food at Zegyo Market
Largest and oldest market in Mandalay, you can browse all manner of delights in the scores of colourful, canopied stalls that surround it. If you don't feel like sampling chicken gizzards, pig's stomach or curried lungs, try mont-hin-gar, a fish noodle soup that has long been Myanmar's unofficial national dish. For something a little sweeter, pick up some kauknyintok, steamed bananas wrapped in coconut leaves.​
Source: https://theculturetrip.com/asia/myanmar/articles/gourmet-guide-to-burma-mandalay-s-top-10-local-restaurants/
02-bagankinghotel_com