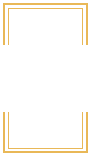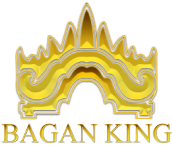 Bagan or Mandalay : Where Should You Go First​


It is a tough tossup : whether to go to Bagan or Mandalay first? Or, if you are short on time, which city in Myanmar can be skipped Here is our guide to where you should go first.
Visiting Bagan
Culture vultures flock to Bagan, previously known as Pagan. The ancient city is home to more Buddhist pagodas, temples, and stupas than any other city in the world. Most of Bagan's temples were built during the 11th and 12th centuries. There was once around 10,000 temples on the plains of Bagan, before many were destroyed by war and natural disasters. Today, it is estimated that over 2,000 remain in the Bagan Archaeological Zone. The city charges an entrance fee of 25,000 kyat (US$ 18). Visitors who are on a strict budget may want to head to Mandalay instead.
The main form of transportation around Bagan's temples is electric bicycle. Hiring a taxi would be much too expensive, and part of the fun of exploring this city in the first place is doing so by bike. The roads are often bumpy, and visitors who are not keen to explore by bike may prefer to head to Mandalay instead.
Visiting Mandalay
Mandalay certainly has a more urban vibe than Bagan. This riverside city is the second largest in Myanmar, and has more of a variety of things to see and do than its ancient neighbour. Mandalay is great destination for active travellers. You can explore on foot or by regular bicycle.
One of the top attractions in Mandalay is the 760 foot high Mandalay Hill. Though it can be reached by taxi, many visitors take the scenic route, climbing for thirty minutes or so to the top on foot.
Located at the foot of the hill is the Mandalay Palace. The structure is lacklustre at best, as the original structure was destroyed during World War II.
Mandalay is also known for its many monasteries, the most famous being the Royal Monastery. More commonly known as Shwe Kyaung, meaning Golden Monastery, this is a great-stop off point for visitors wanting to escape the hustle of the city and simply meander the peaceful grounds. Monks are often willing to stop for a chat. This monastery is best for tourists who want to witness ancient craftsmanship at its best, as it is beautifully constructed of teak, and remains almost exactly as it was when built in 1878. Just adjacent to this monastery is Atumashi, another impressive monastery.
Traffic is certainly not a problem in Mandalay, but there are more vehicles (and cows) on the road here than in Bagan, where the roads can be empty for long stretches.
While Mandalay certainly cannot compete with Bagan's thousands of temples, it has its own noteworthy historic and religious attractions. Mingun is a town across the river from Mandalay, and is home to a number of gems. The three main attractions are the Mingun Pagoda, Hsinbyume Pagoda, and the Mingun Bell, one of the world's largest and heaviest bells.
Source : https://theculturetrip.com/asia/myanmar/articles/bagan-or-mandalay-where-should-you-go-first
​