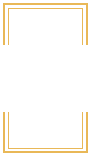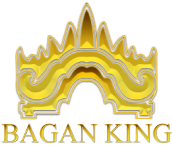 Mandalay: City where Myanmar's last dynasty lies​


Must-visit-place in Mandalay are as follows:
Mandalay Royal Palace
The last royal palace of the Burmese monarchy constructed in the mid 1800s. The buildings are located in a perfect square surrounding by four 2km walls and a moat. There are plenty of buildings to visit and a watch tower to climb for a better view. The original palace was destroyed and looted and had to be re-built in 1989.
Golden Palace Monastery
Traditional Burmese-style temple, also known as Shwe-Nan-Daw Kyaung, was built by King Mindon in the 19th century, and later moved to its current location by his son. The roof and walls are richly-decorated with teak carvings depicting tales from Buddhist mythology.Used as a monastery today, this wooden structure is the only remaining wooden building of the Royal palace complex.
U Bein Bridge
Over two centuries old, the world's longest teak bridge spans Taungthaman Lake in Mandalay's Amarapura township. At one time, Amarapura was a distinct and separate city, and was an ancient capital of Myanmar.
Ku-Tho-Daw Pagoda
Sits at the foot of Mandalay Hill, a religious complex which is famous for being home of the world's largest book. The complete text of the Tripitaka (Theravada Buddhism's most sacred text) is inscribed on 729 marble slabs, each of which is enshrined in its own small stupa and arranged in rows around the grounds.Construction began in 1860 at the order of Burmese King Mindon.
Ma-Ha-Mu-Ni Pagoda
A well-known pilgrimage site noted for its enormous, gold Buddha statue. The Buddha was a spoil of war, brought to Mandalay from Rakhine state by Konbaung Dynasty King Thado Minsaw after his defeat of the Arakan kingdom.
Mahar-Aung-Myay Jade and Gem market
If you are a sucker for jewellery and sparkly things, you should include a side trip to the world's largest jade market.Foreigners can enter for an admission fee of around a dollar.
Mandalay Hill
Standing at 240 meters high, Mandalay hill is full of pagodas and monasteries. It's also an important pilgrimage site for Burmese. The most popular temple is Su-Taung-Pyei Pagoda at the top; it's beautiful and offers breathtaking panoramic views of the city and countryside below.
Sanda-Mu-Ni Pagoda
Located at the foot of Mandalay Hill, this pagoda is famous for housing the world's largest iron Buddha statue. The pagoda was begun in 1874, and is the burial place of several members of the royal family who lost their lives during an 1866 coup.
Shwe-Kyi-Min Pagoda
Built in the 1st century by Bagan Prince Min Shin Saw, and it still retains its original style, having never been renovated.
Mandalay Marionettes Theatre
Marionettes have a significant role in Burmese culture; not just entertainment but a form of art and education enjoyed by all classes. The last Burmese puppet master (in his 80s) can be found here.
Ma-Ha-Gan-Da-Yone Monastery
Located in Amarapura, not far from Mandalay, this monastery is a favorite stop for tour groups to visiting around 10 AM to see the monks and nuns line up for lunch.​
Source: http://www.eatsleepbreathetravel.com/dont-skip-mandalay/
http://www.myanmarburma.com/blog/733/here-are-top-10-places-to-visit-in-old-mandalay